Publishers and authors can now create multiple imprints to distinctly segment their eBook titles. 
1. Login to your Publisher/Author account from https://www.bookfusion.com/publishing
2. Click Profile from the top right 

3. Click "Imprints"

4.  Click "Create Imprint"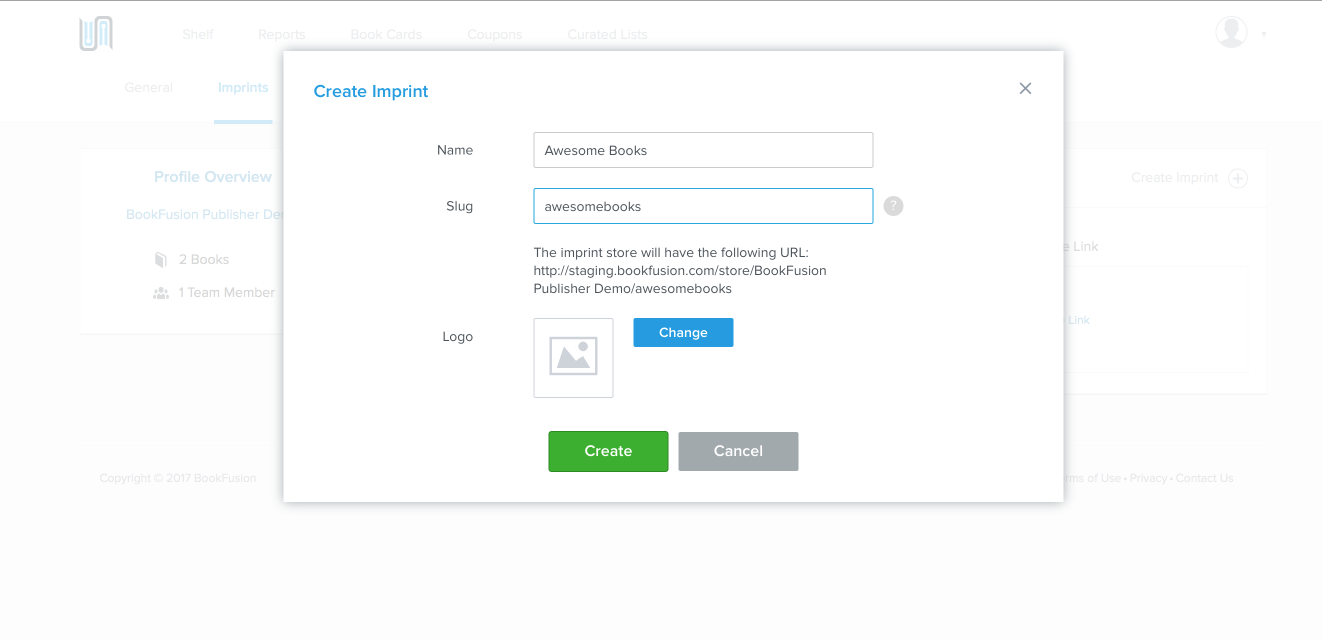 5. You will now be able to select the imprint to be used for each book uploaded to your account.