All publishers can now securely distribute eBook licenses and access codes directly to organizations through the BookFusion platform. BookFusion powers the distribution, enforces the license terms & requirements and ensures that content for publishers & authors is constantly protected both online and offline.
Instead of relying on the organizations to protect your intellectual property and copyright. Publishers can rest assured that their content will be protected and rights enforced since the organizations will not have access to the raw PDF/EPUB/MOBI file or interactive content.
NOTE: Distributing Licenses/Access Codes need to be enabled on your account. Please reach out to publishing@bookfusion.com to have this feature enabled on your account.
1. Log in to your publisher dashboard at: https://www.bookfusion.com/publishing
2. Go to the License Distribution Tab

3. Click "Create" to start the License Distribution Process. Select the organization to distribute the licenses to.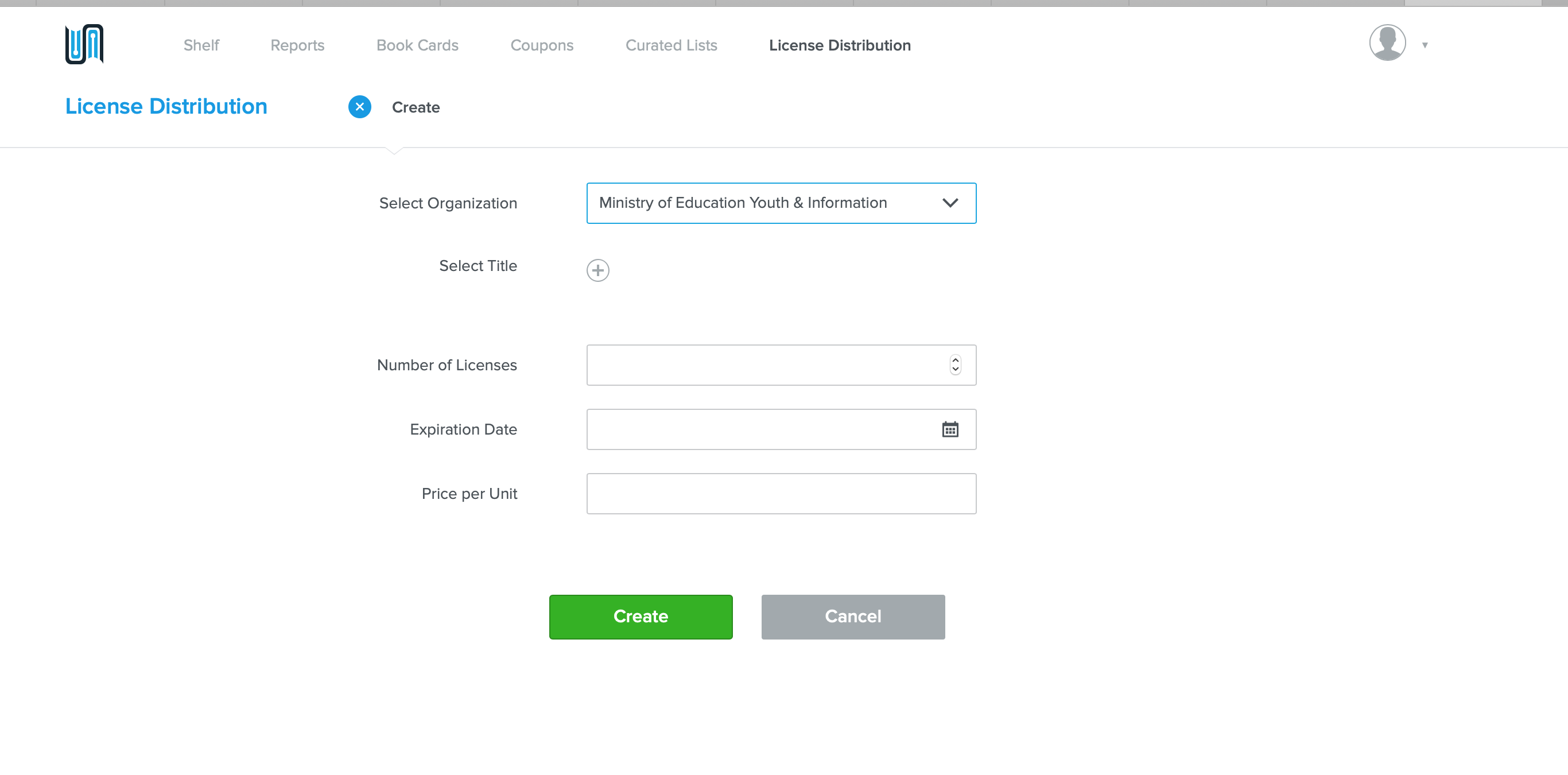 4. Select the title and enter the number of licenses, expiration date and the price per unit.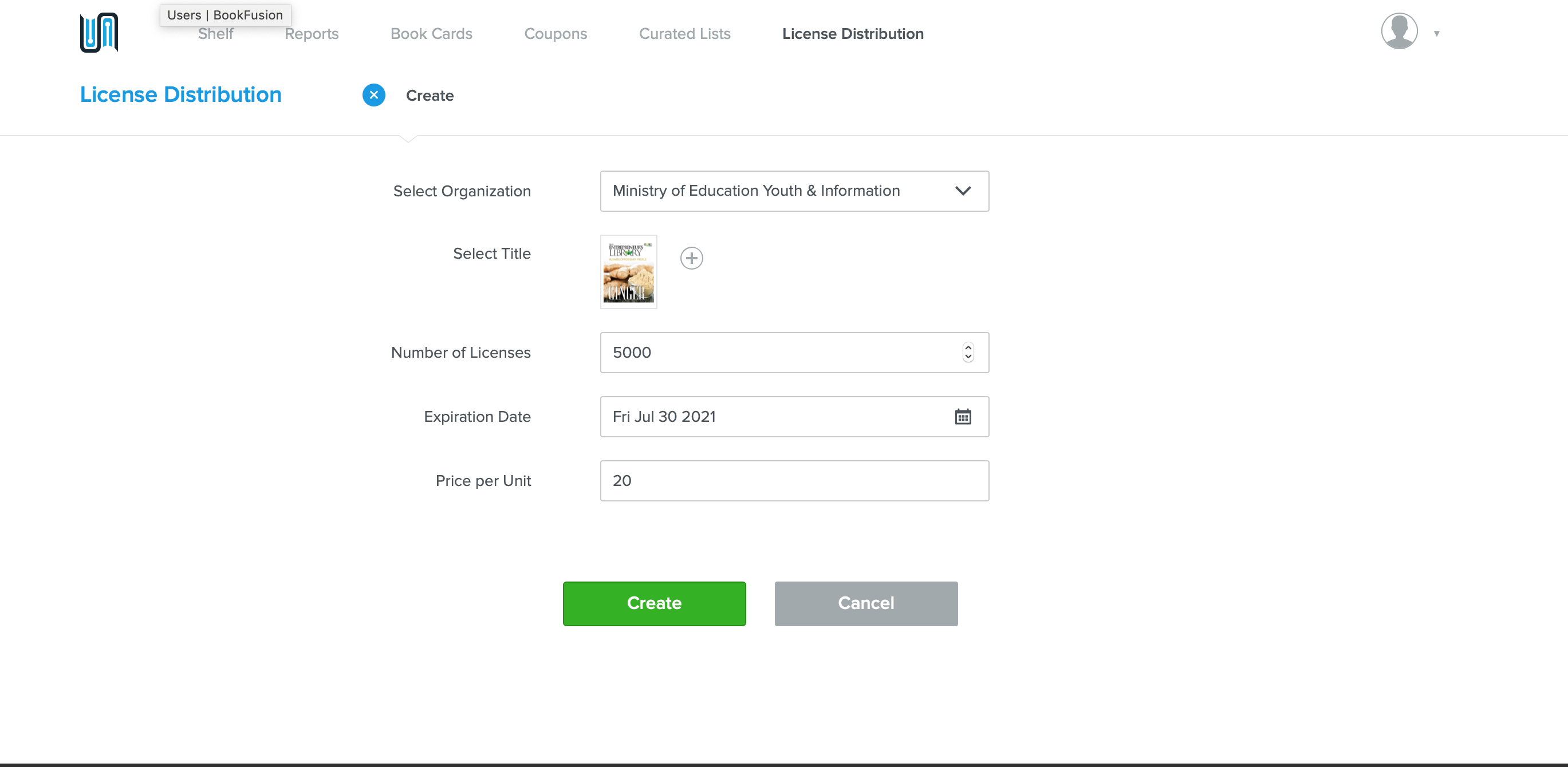 5. Once done click "Create". This will automatically assign the licenses to the selected organizations enforcing the number of licenses and the expiration date.