You need to first create an account to get access to your eBooks. To do this follow the steps below:
1. Click on the "Create my account now" blue button in the email
2. Set your password, date of birth and accept the terms & conditions then click Sign Up.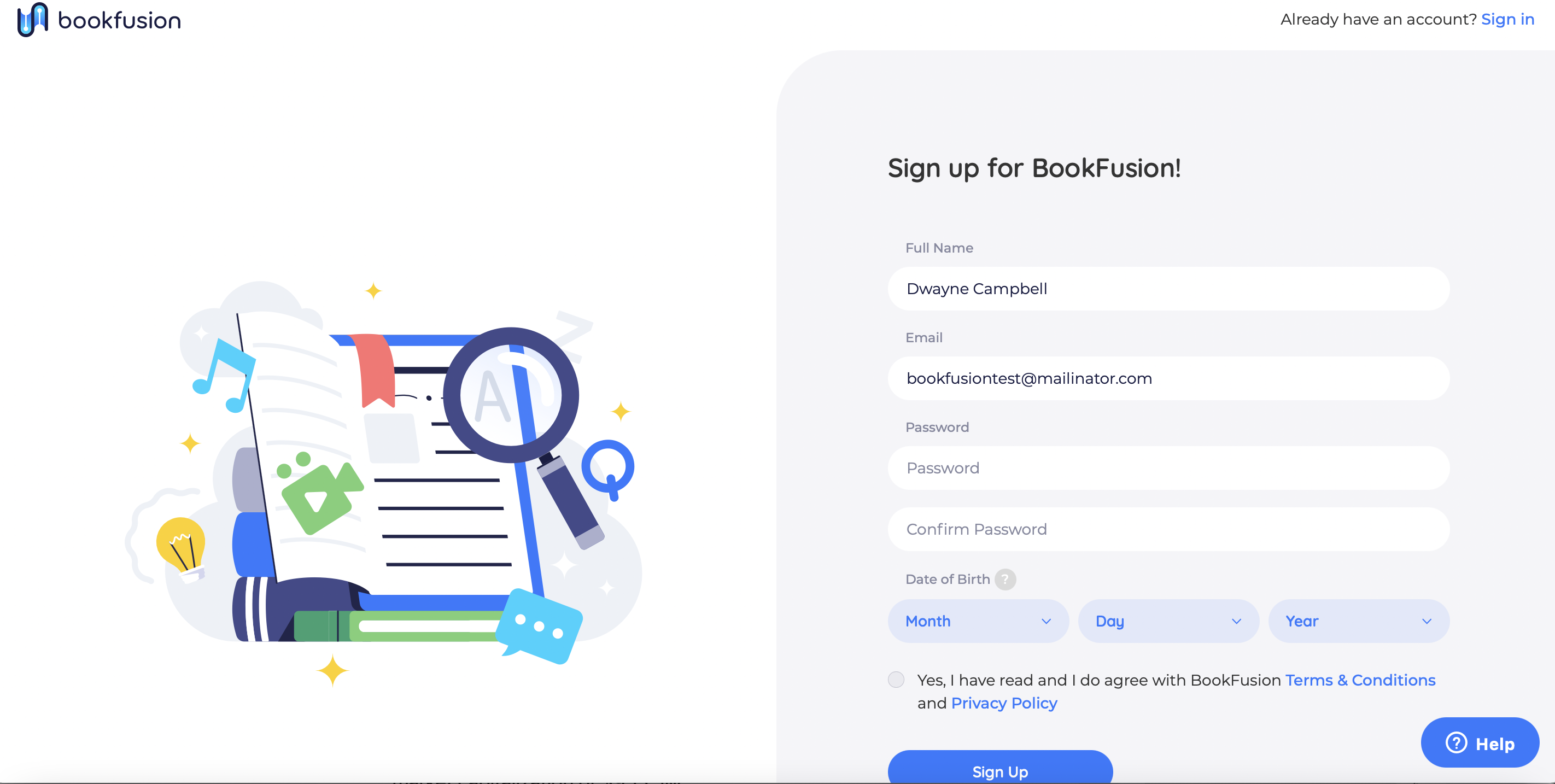 3. You will now automatically have access to all the eBooks from the MoEYI on your bookshelf.