Life is more and more mobile, which means we understand that many of our readers may use BookFusion entirely on mobile - and that's great! Luckily you can do all the same things on mobile as you can on the web app, just with slightly different steps sometimes. This help article will showcase how to upload books while you're using our mobile apps.
iOS App
When you open the app and see the main Bookshelf screen, to start adding books you'll first want to tap on the Upload icon in the top right corner.
This will take you into your phone's file directory, better known as the Files app which is where you save any files into your Apple iCloud storage. In the below example you'll see that I've browsed to my Project Gutenberg Books folder where I've downloaded a new eBook that is available for free on the public domain - "Oliver Twist" by Charles Dickens. All you need to do here is tap the eBook file you're wanting to upload into your BookFusion library and it'll automatically get added.
Once the upload is complete you'll quickly be taken back to the Bookshelf screen where you'll see it added as the most recent book, and available for you to pick up and read whenever you'd like.
Android App
If you're using an Android device you'll want to tap the "+" icon in the top right corner of the default Bookshelf screen in order to start the upload process.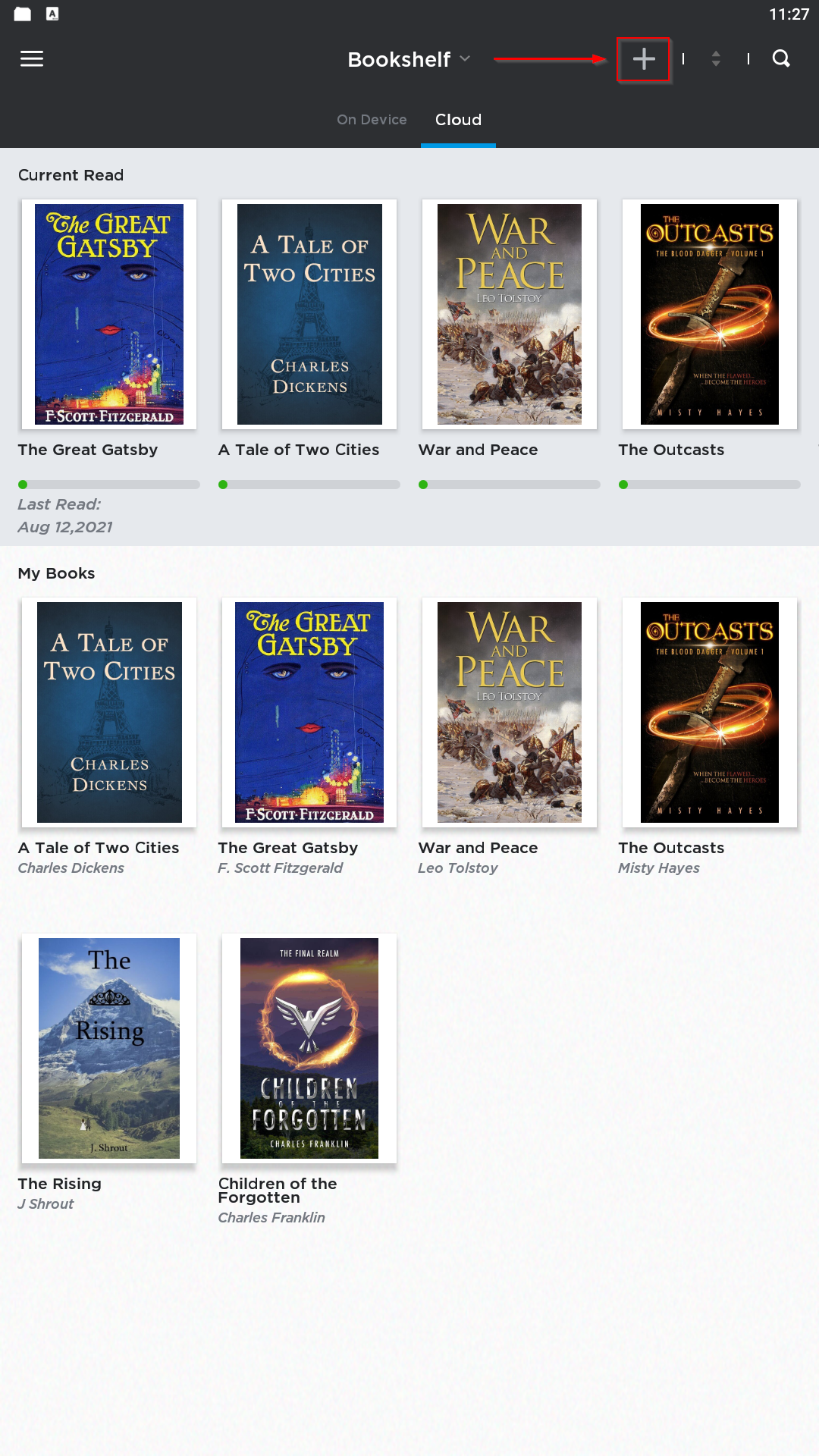 This will bring up the file browser where you can navigate to where you saved the eBooks you're wanting to add to your account. In this example I've browsed to where I saved my eBook of "Oliver Twist" and will tap the green "+" icon to add it. If you'd like to add more files, you can continue to tap on any others you'd like imported and then you can tap the "x" in the top right corner to go back to your bookshelf.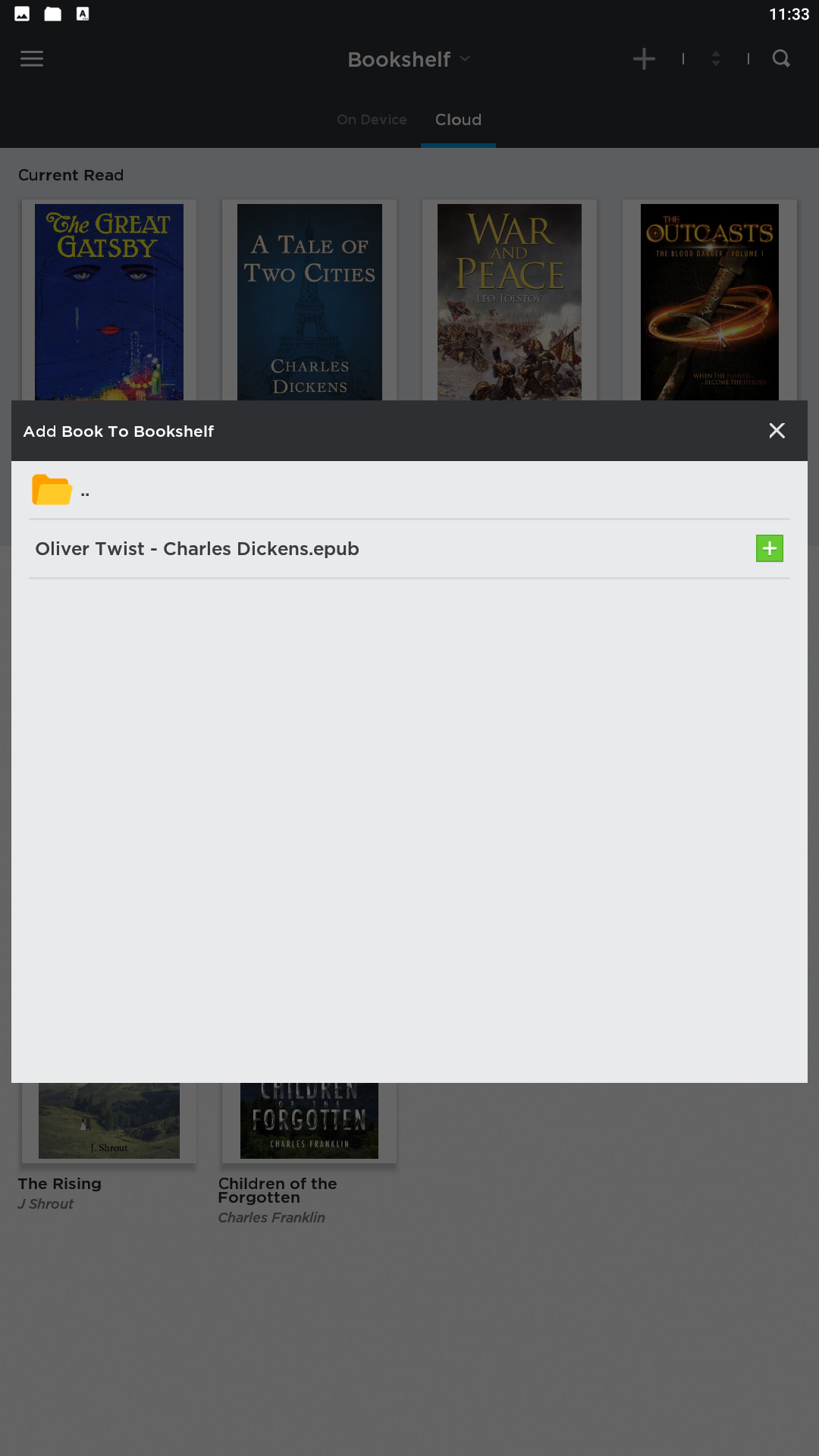 Once you've finished important all the eBooks you'd like to add at the moment, you'll go back to your Bookshelf and see anything you just uploaded. Here you'll see that "Oliver Twist" shows in the My Books section as the most recent addition, and it shows in the Current Read section as an option right behind the book I was already reading.