BookFusion offers the ability to create and distribute digital Book Cards to our authors and publishers as a way of selling or giving away access to your eBook in venues outside of the BookFusion platform. Following this guide will give you the steps to create these resources through your dashboard.
Step One
Make sure you are signed in to your author/publisher dashboard in order to access the Book Cards. If you haven't already created an account, you can do so for free here.
Step Two
At the top of your dashboard you'll click the "Book Cards" option where you'll see the below screen. From here you'll start the process by either clicking the blue button or the link at the top for "Create Book Card" and then selecting the option to create Digital Book Cards.

Step Three
You'll be shown a list of all the books associated with your account, and on this screen you'll choose which one(s) you want to be tied to the Book Card you're creating. You can select a single book or as many as you'd like.
For this example I'll be creating a Book Card for "The Adventures of Sherlock Holmes" and then clicking the Next button to continue.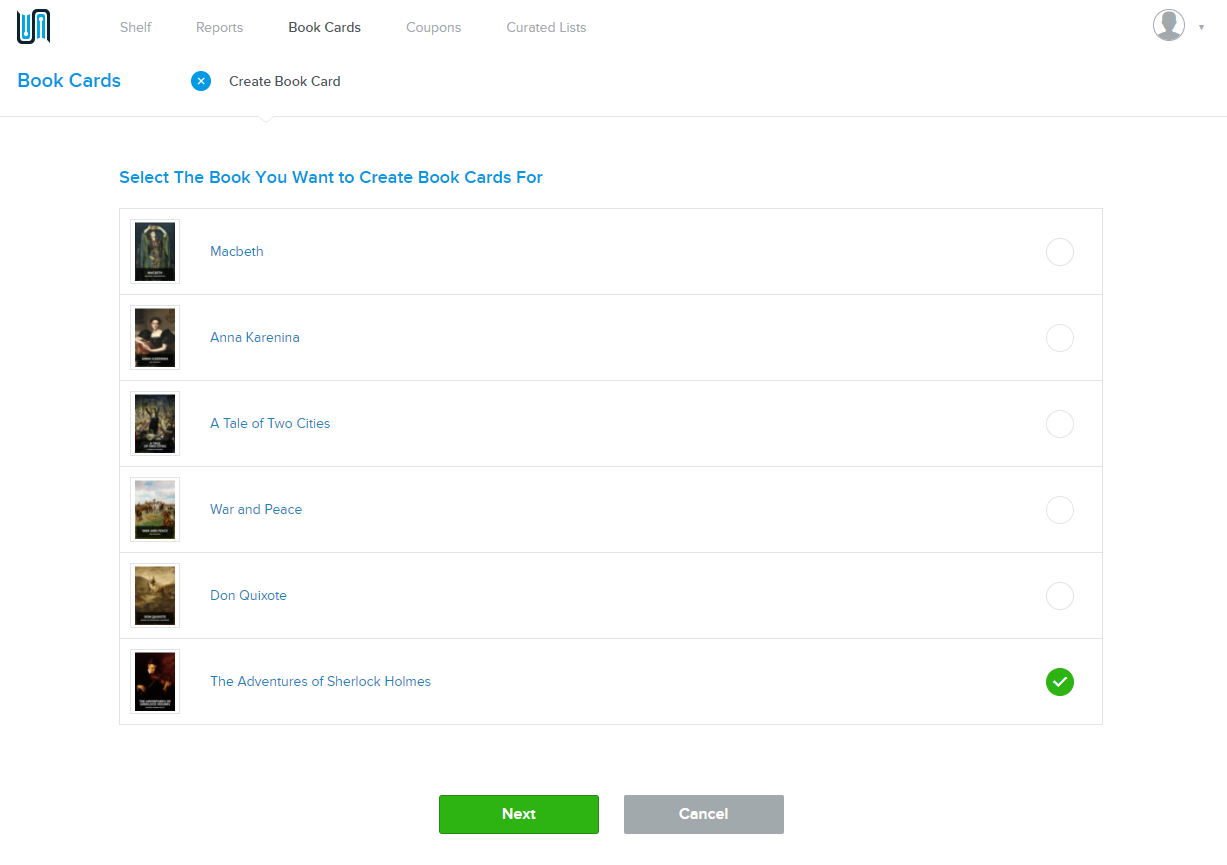 Step Four
On this screen you'll customize the Book Card you're creating by indicating how many you want generated and what type of card you'd like; you can select "Download Card" if you want the person who redeems the code to be given access to the book in their BookFusion account indefinitely, or "Time Access" if you're wanting to only give them access to the title for a specific duration. The latter is helpful when giving a preview, or only providing limited time study materials for example.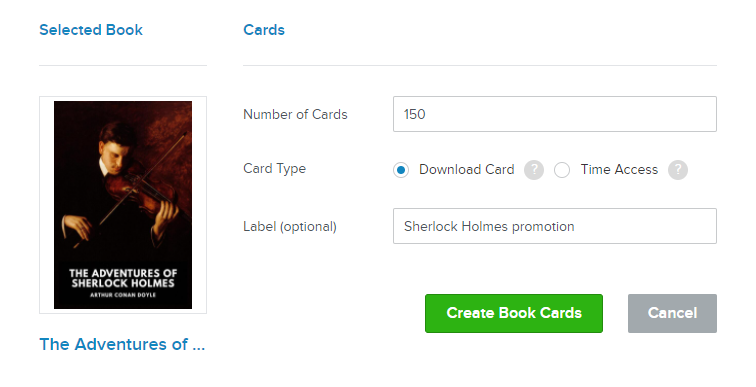 Once you've configured your Book Card you can give it a name for easy reference and then click the Create Book Cards button to generate them. If you're creating a large number this will take a few moments and then you'll see it listed on your dashboard. This will also be how you can see how many of your cards have been redeemed.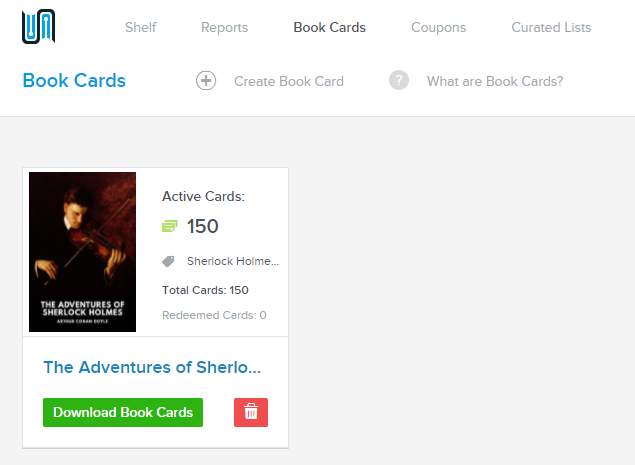 Step Five
You can download or print out the digital Book Cards by clicking that option on your dashboard, and you'll see a PDF with pages similar to the below which includes the book cover and the steps for how to redeem the code on BookFusion.