Follow this guide to create download book cards that can be created and downloaded  from your Publisher/Author dashboard
1.  Upload your books to your publisher/author dashboard. You can follow our guide to upload your books to to your dashboard here 
2. Click  "Create Book Card" and select "Digital Book Cards"
3. Select the book you want to create the  digital book card/s for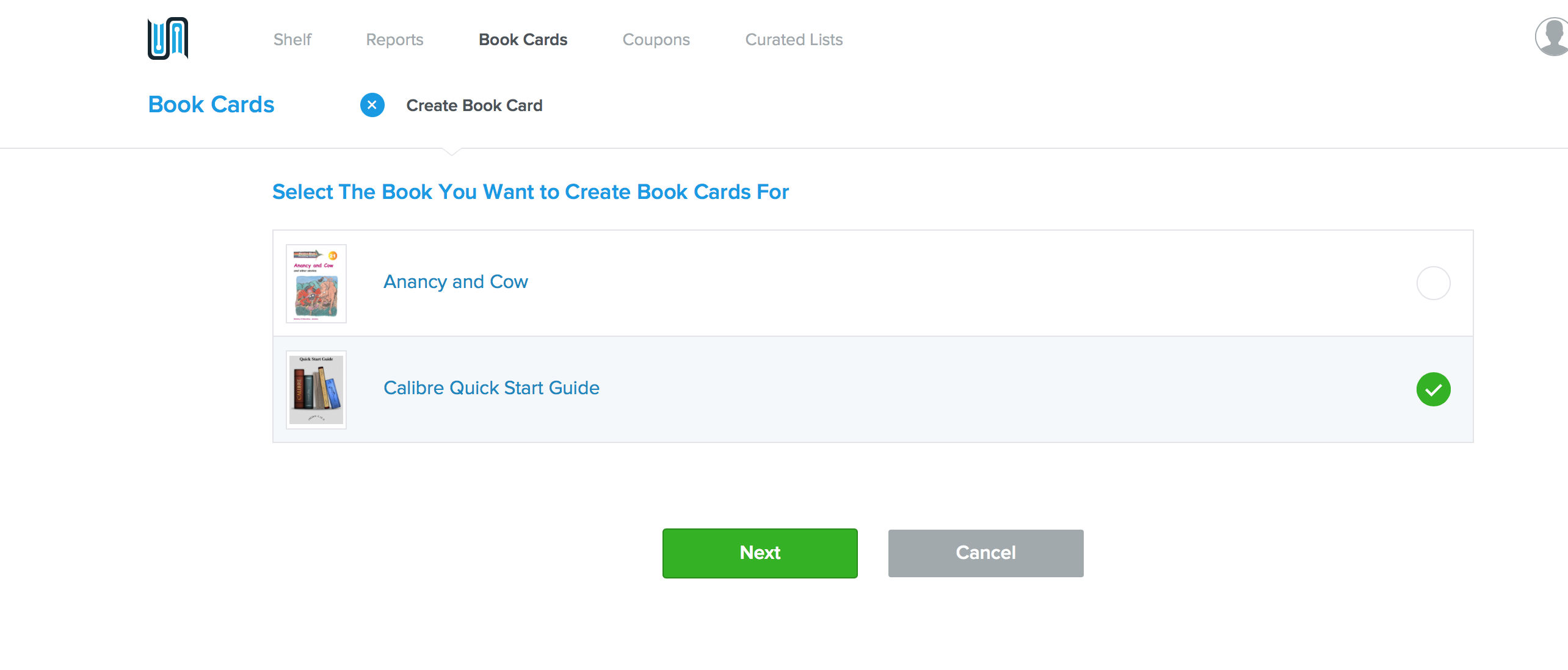 4. Enter the number of digital book cards to be created and an optional label(store, organization, business) . Click "Create Book Cards"

5.  Wait for 10 seconds - 1 minute until the book cards have been created. A green button labelled "Download Book Cards" will appear.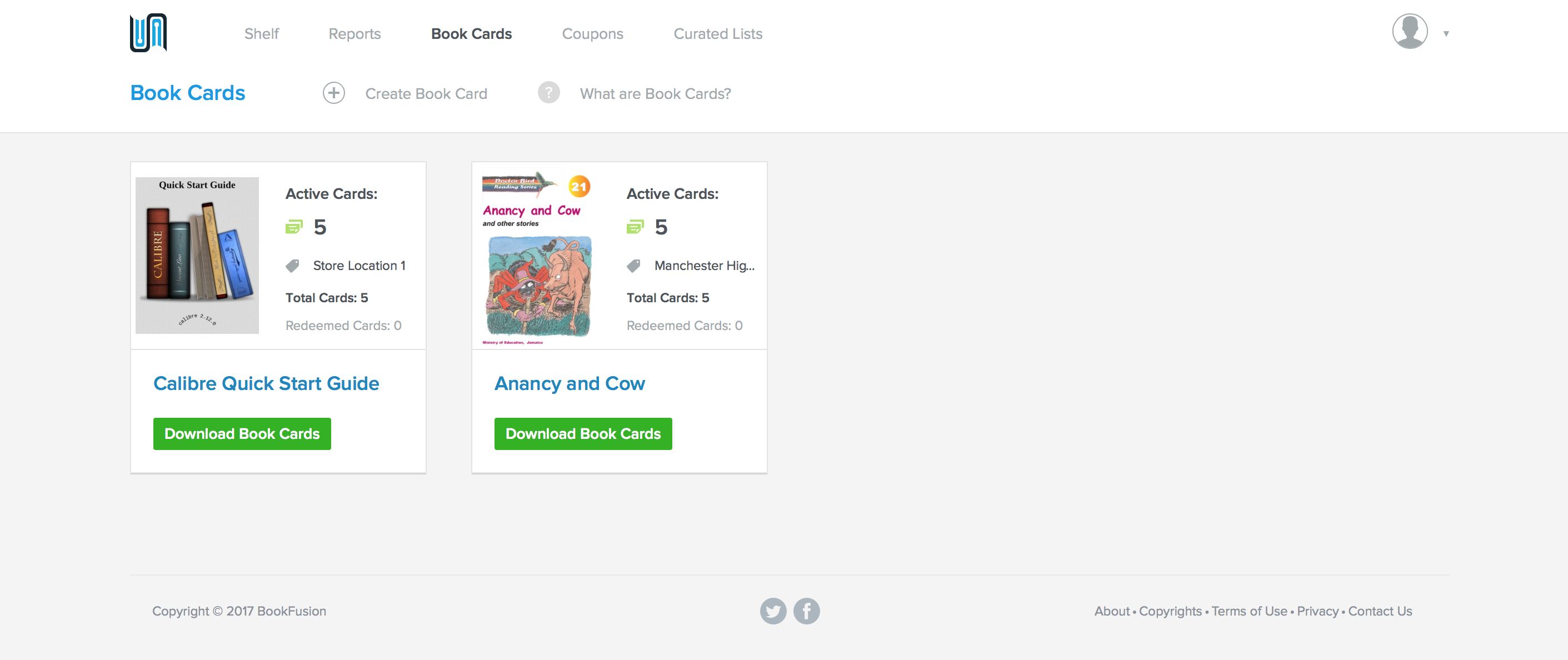 6. Download your digital book cards by clicking "Download Book Cards".   You can now print or distribute the downloaded PDF via email