As you upload your books and begin to get your store ready for readers to find and purchase your published works, part of that process will certainly include the important settings in each of your books which focus on the digital rights and pricing. This help article will cover how you can make sure these settings are configured in the best way possible for your store.
Topics covered in this article:
Publishing Rights & DRM
Digital Rights
Pricing
To start this process, from your main dashboard that shows all your uploaded books you'll want to click the book you need to update and select the "Update Book" option to reach the details screen.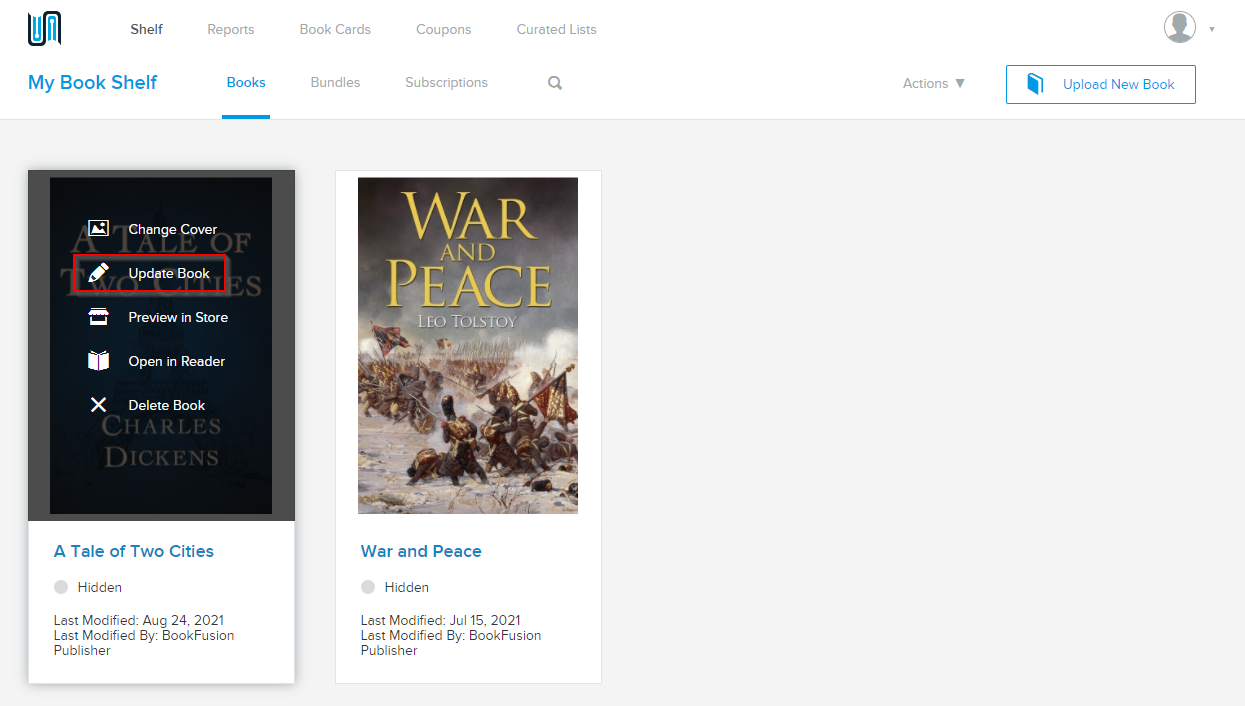 Publishing Rights & DRM
For any book you upload you will have the decision to either enable DRM which will prevent purchasers from downloading a local copy of the eBook file, or leaving DRM disabled which would allow them to save a copy outside of BookFusion. We give every author and publisher full control over this decision and want you to feel in direct control of how you choose to distribute your materials. You can also indicate if the content you uploaded is a Public Domain book or one that you own all the rights to.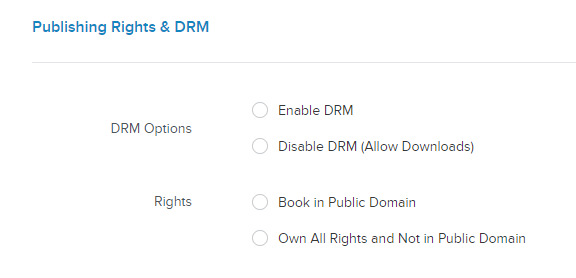 Digital Rights
You will also be able to set the digital rights for your eBook, which means you can allow or disallow copying of text from your book, enabling the ability for purchases to lend a copy to a friend for them to check it out, how many unique devices each reader is allowed to use, and whether you want them to be able to print any content while reading on the web.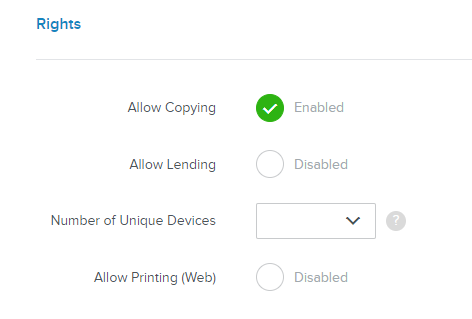 For the first option, by default we have copying enabled because users often highlight sections as they read and make highlights or notes, and it's not unusual to also choose to copy that text for things like social media posts or their own note taking. However, if you choose ti disable this ability the reader will only see the highlight icon when they select text, not the additional copy icon, and they will be unable to right click and copy manually or use similar keyboard shortcuts.
Pricing
You have full control over how you set pricing, including the ability to set regional pricing for if you have a desire to allow discounts in certain markets or charge more in others for any reason. Setting a price will give you a full breakdown of relevant fees and your income, and the geo restrictions can be created for as many separate geographic locations as you'd like, so feel free to fully customize your pricing model.