As a library administrator you are responsible for managing the content that is accessible to members of your organization's library, and that includes adding new content when desired. This help article will guide you through that process.
To get started, make sure you've logged into your organization's account on the business login page. Once you're logged in you'll see the dashboard with any books already in your library. To add more you'll start by clicking the "Upload New Book" button in the top right corner.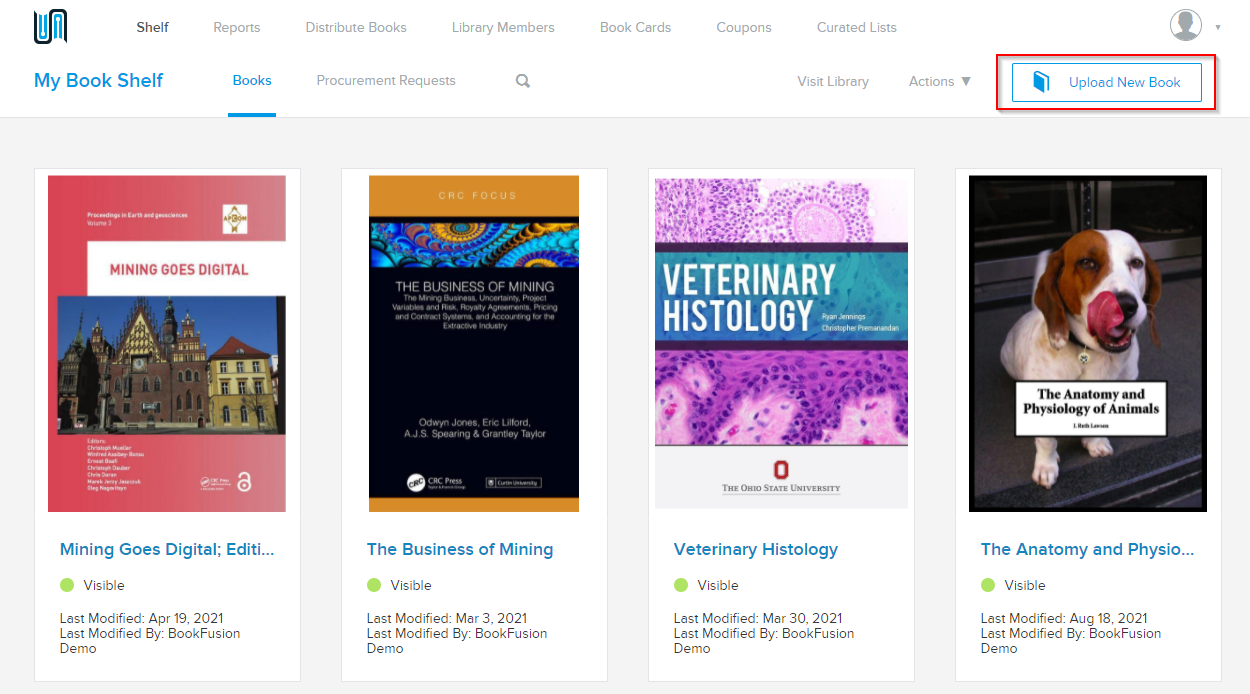 You'll see a standard upload screen, and you can either click the "Select Files" button to browse and select the files manually, or you can drag and drop them straight from your computer onto this area of the page and they'll automatically upload. You'll get prompted when the books have successfully imported and you'll get prompted to return to your bookshelf to review them.

You'll see your newest uploads in the first positions on the dashboard, and if you click on the cover you'll be presented with a few extra options that will allow you to make sure they're all ready for your readers to start accessing. You can manually change the book's cover, update the book's details, open it in the reader to see how it looks, or delete it if you didn't mean to upload that eBook.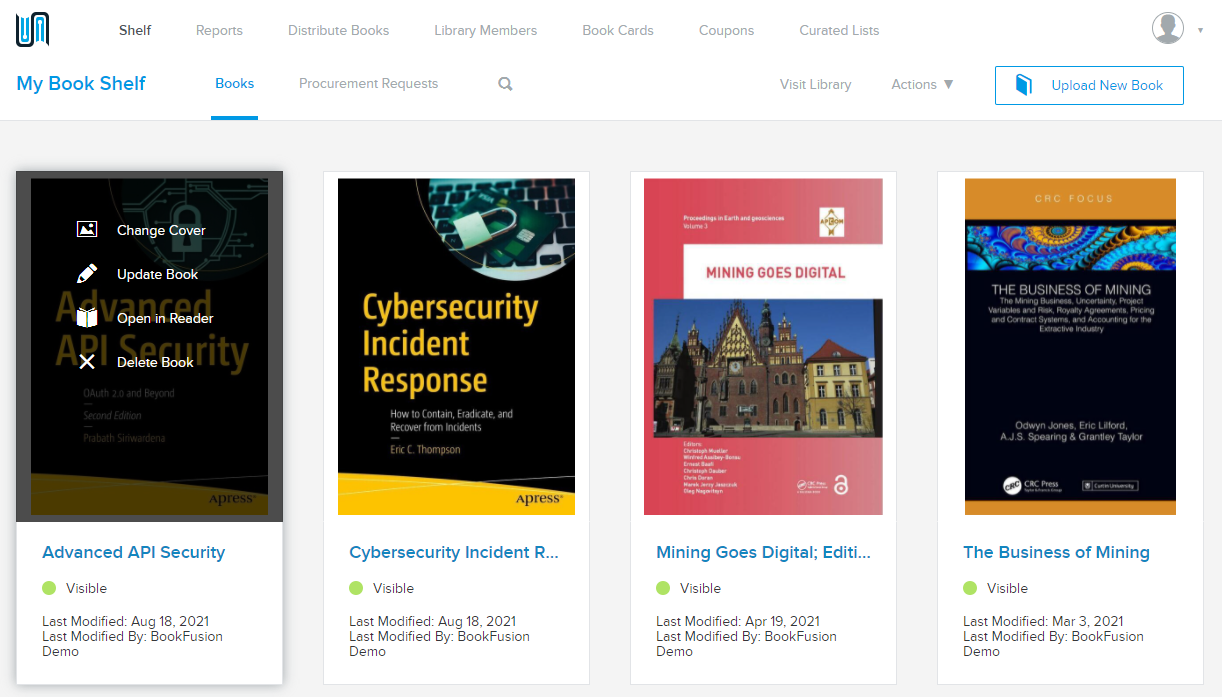 To check the book's info that everyone in your library will see, choose the Update Book option and you'll see a screen like the below, full of options you can customize however your organization sees fit. You can edit the book's basic details, classify it with categories and tags, choose whether it should be visible to your library's users and how many copies can be checked out at a time, enable DRM, and manage the digital rights for the book as well. Once you've made any updates need, just click the "Update" button at the bottom to save your changes.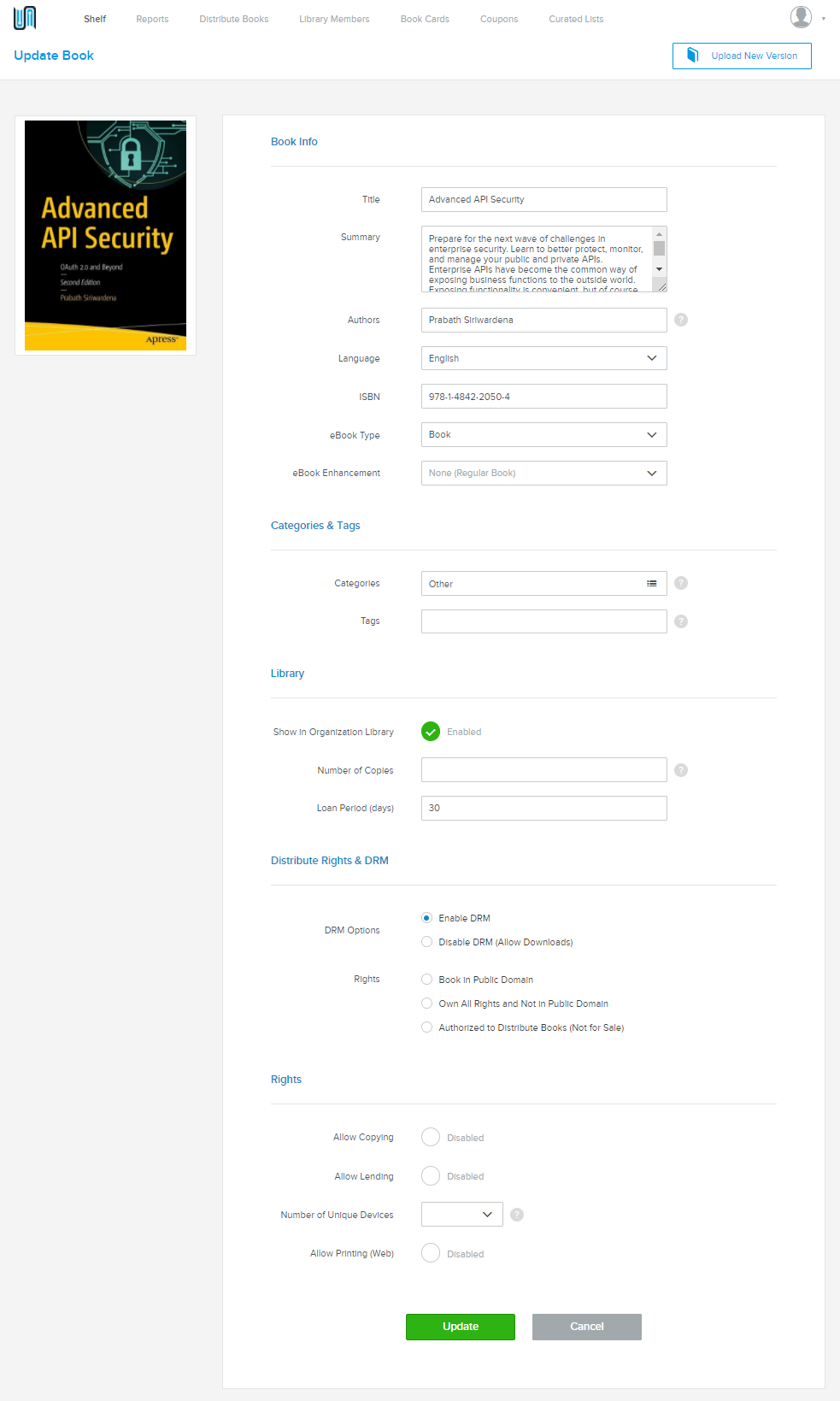 That's all there is to it. You can do this as many times as needed, uploading one at a time or in bulk, however you feel works best for your process.