If you're part of a large organization, odds are that you won't be managing your digital library solo, so this means you'll need to know how you can add other members of your team as administrators with the ability to upload books and invite other users to your library. This help article will walk you through the steps needed to add other admins to help you with your organization's library upkeep.
Topics covered in this article:
Viewing Current Team Members
Adding a New Team Member
Removing a Team Member
Viewing Current Team Members
To access your list of current team members, first click the user profile icon in the top right corner and choose the Settings option, then navigate to the Team Members screen as seen in the below screenshot.

Adding a New Team Member
This screen shows that there is currently only 1 team member for this store, which would be the individual currently logged in and administering everything. If you are that person and you want to add someone else to the team who will be helping you, you'll click on the "Invite Member" option seen below.

You'll be given a quick form to fill out that just prompts for their name and email address, and when you fill these in and click the "Invite" button they'll receive an email inviting them to join your team.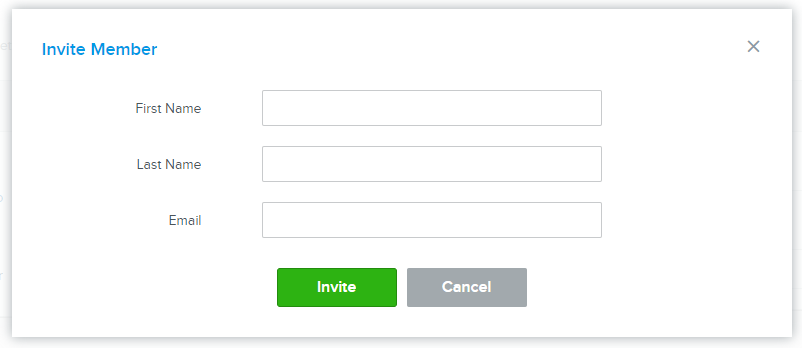 For this example, I've added a BookFusion Publisher Assistant user, and while I wait for them to receive and accept the emailed invite, they'll show as Invited on the Team Members dashboard.

The invite they received will look like the below, addressing them by the name you input and giving them a link to accept the invitation to join your team.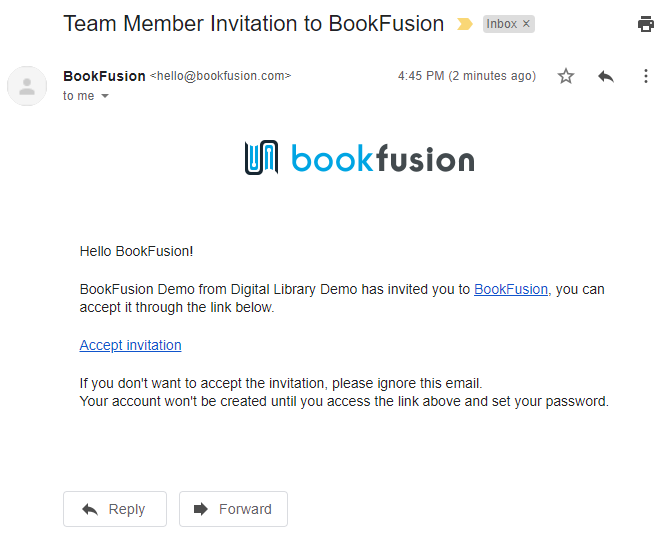 Once accepted, they'll have access to help manage your organization's library just like you do.
Removing a Team Member
If for any reason you need to make changes to your current team members, you can do that from the same page as all other changes we've looked in the above examples. On the Team Members screen of your organization's Settings page you will see the list of people on your team, and when you hover over a row you'll see a pencil icon that allows you to edit the email address associated with that individual, and you'll also see a trash icon that allows you to delete their access to your organization.

Anyone you delete will lose access immediately and will not receive an email alert advising them of the change, so you can choose to communicate out this update at your discretion.