Once you've started adding friends, you can browse their visible books and request to borrow a title they have that you'd like to read. You may also start to get requests from friends who want to borrow your books, so the below guide will walk you through both.
Borrowing Books
Step One
When you navigate to a friend's profile, you'll see any books they have listed publicly, as well as their reading progress for any of those books. To borrow a book just chose one you're interested in and click on it to view the book details.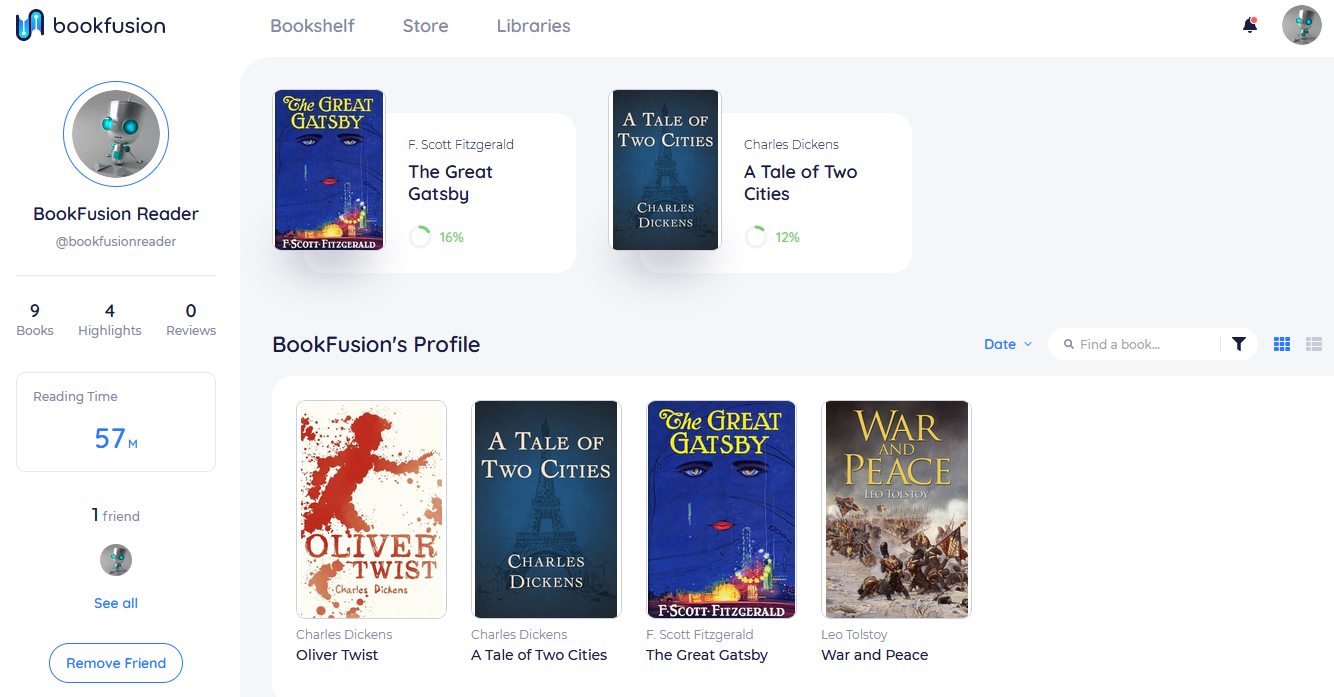 Step Two
From the book details screen you'll be able to view the synopsis and tags, and you'll have a "Borrow" button available which you can click to request a loan of the book from your friend. Once you've clicked that button you'll see a the button change to say "Requested", and once they approve it'll say "In Bookshelf" when you're able to read it.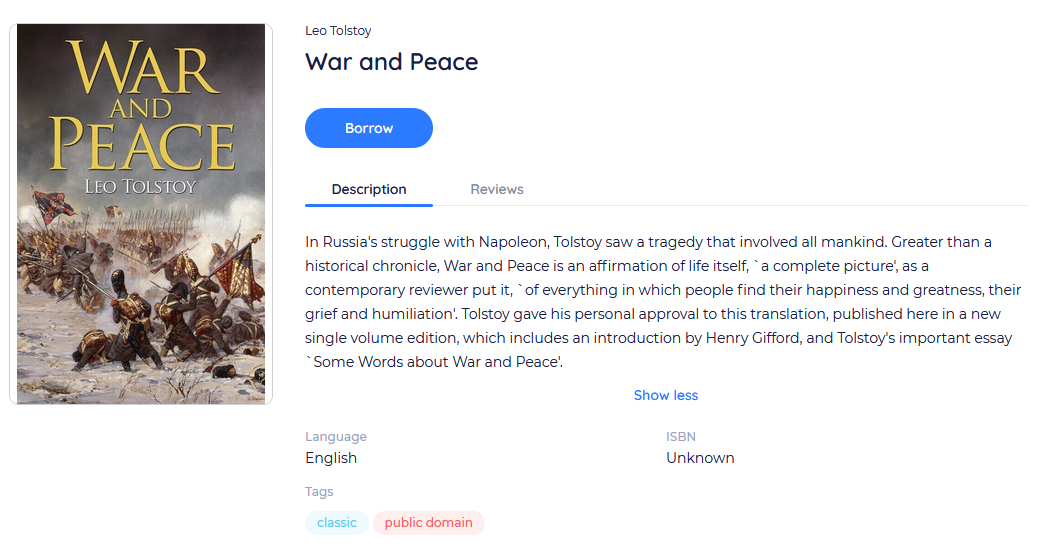 Step Three
If you return to your bookshelf you will see that the borrowed book is now visible with a special icon in the top left corner of the cover to indicate it's been borrowed, and if you hover your mouse over that icon it will tell you how many days are remaining on your loan.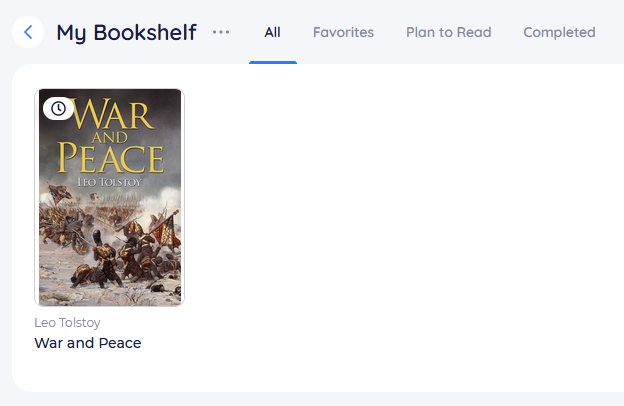 You can see the same information on your profile by clicking the "Borrowed" tab which will show you all the book you've borrowed from friends and how much time is remaining on each title.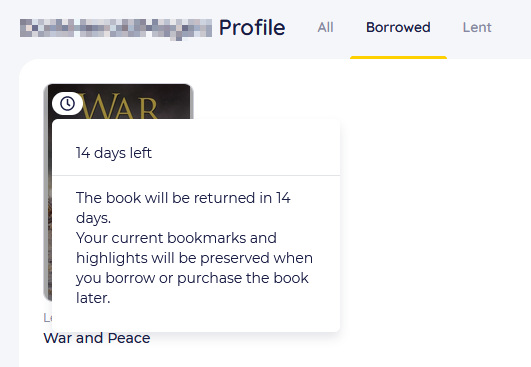 Sharing Books
Step One
You are able to share your books with friends by allowing them to borrow them from your library. Once a friend has requested to borrow a book from you, you'll receive an email like the below where you can approve or reject the request.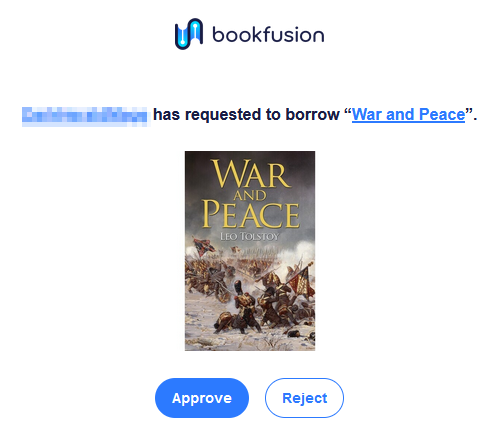 You can also see and action this borrow request in the notifications area at the top right corner by clicking on the small bell icon, and from here you can set the loan duration to 7, 14, or even 30 days.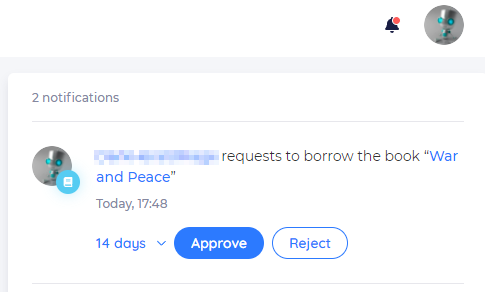 Step Two
You can review all the books that you've currently loaned out by clicking on the "Lent" tab on your profile page. This will show any books that your friends have borrowed from you.