A big part of the new social features is allowing users to pick which books appear on their profile page. This gives you complete control over which titles you want friends to see and be able to borrow.
Updating Individual Book Privacy
Step One
To update the visibility of a specific book in your library, you'll need to click the three dots menu option in the bottom right corner of a book's cover, then choose the Edit option from the options that appear.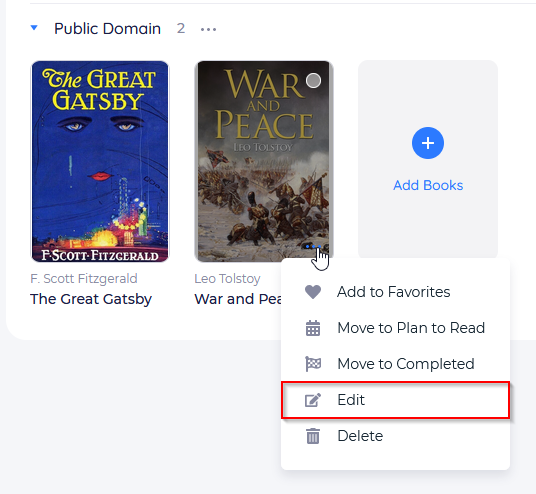 Step Two
On the Update Book screen that appears you'll simply look for the Visibility dropdown and update it from the default of "Only Me" to "Friends" so your friends can see it on your profile.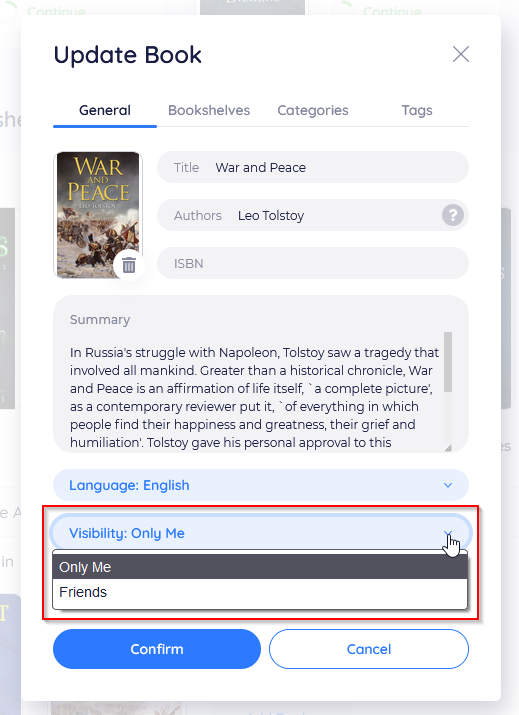 Doing this will allow the book to show up as visible on your profile so your friends will see you own it.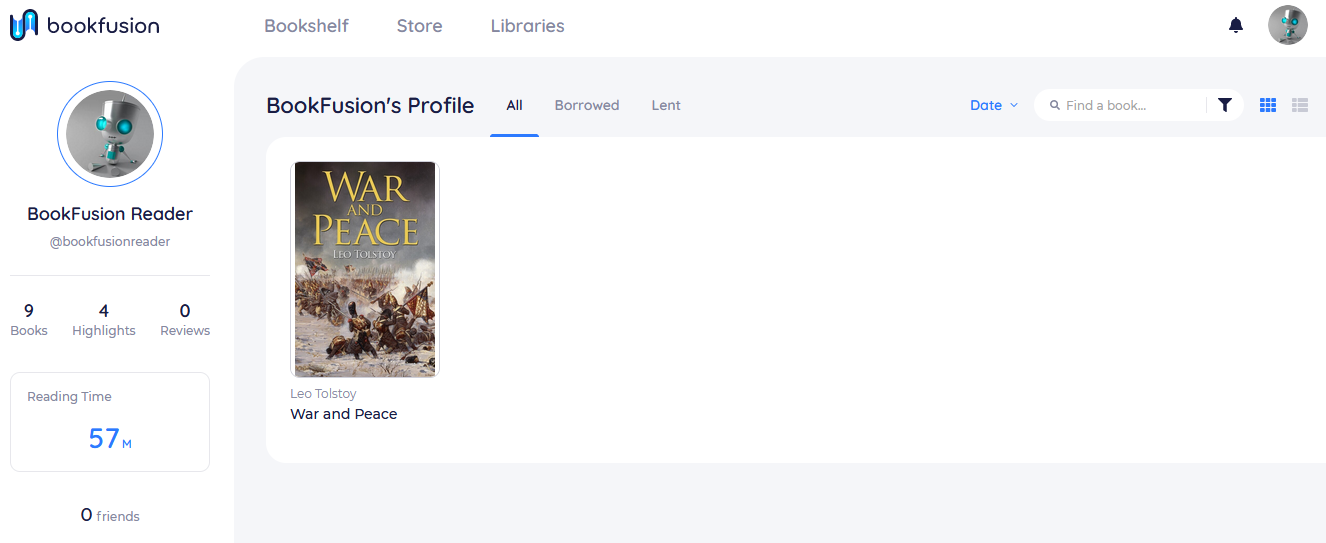 Updating Bulk Book Privacy
If you know you want to make a lot of your books visible to friends, you can also bulk update them instead of doing so one at a time.
Step One
You can do this by clicking the "select" option that's visible at the top right corner of any book's cover, and once selected you can click the cover of any other book(s) you want selected, or even choose the "Select Displayed" button at the bottom of the screen to grab everything on the screen at once. Once you've selected everything you want to update, click the "Bulk Edit" option to make the changes.

Step Two
The setting for Visibility is in the top section of the Bulk Update screen, so choose if you're wanting to make the selections visible to friends or hide them from everyone but you, and then click the Update button at the bottom of the window to save the changes.