What's the best way to enjoy the new BookFusion social features? With friends! If you have some friends you'd like to invite to BookFusion so they can enjoy these new features we're rolling out, we've added an easy new way for you to do that.
Step One
To get started, just click the user profile icon in the top right corner and then select the Friends option.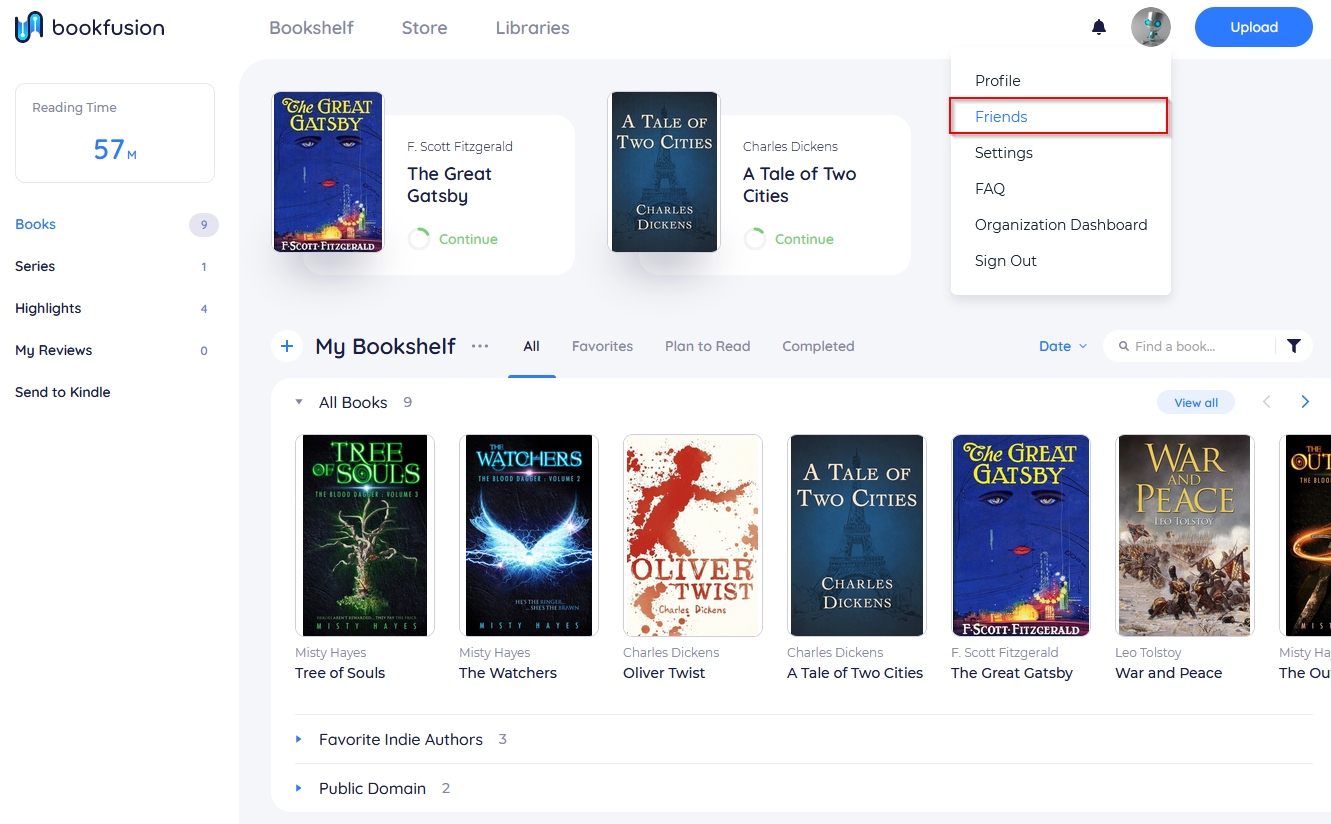 If you haven't added any friends yet, you'll see a pretty blank page - but don't worry, because you'll be adding friends very soon!
Step Two
From the Friends page that opens up you'll just click on the blue "add friend" button as seen below, and then you'll receive a pop-up that allows you to type in their email address and submit. They'll receive an email letting them know that you invited them to join BookFusion, and once they've created their account you'll be able to see each other as friends.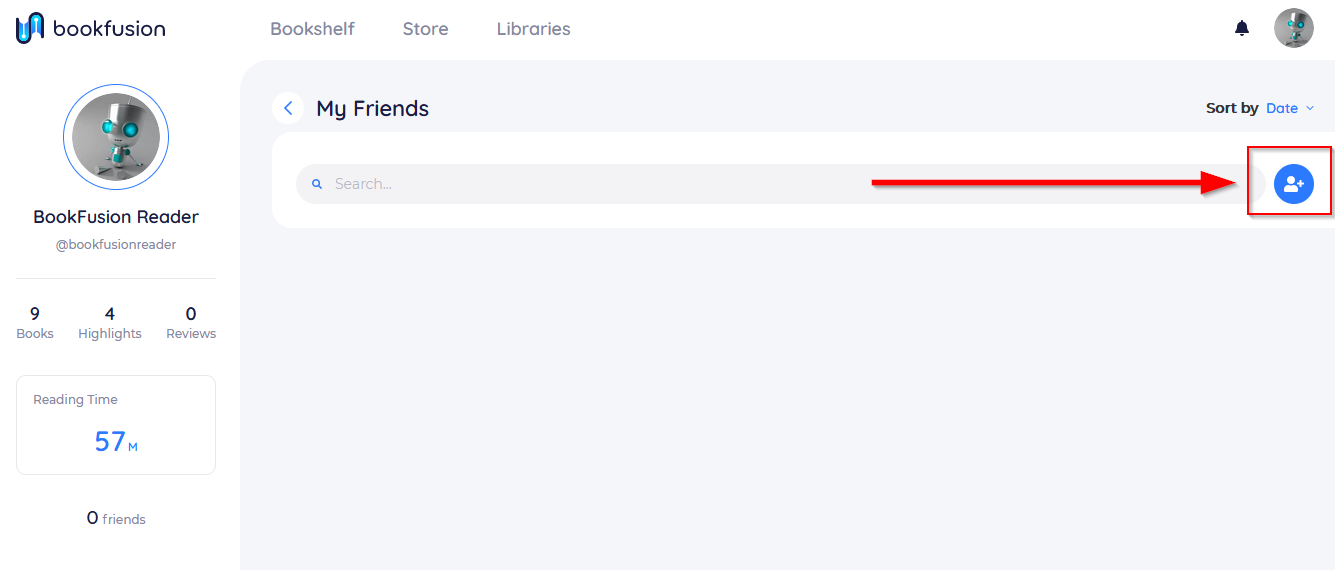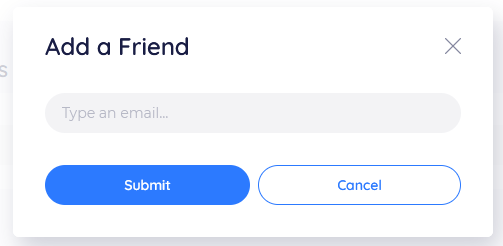 You can do this as many times as you'd like for inviting new people that you'd like to share your eBooks with and enjoy all the other new social features together.