BookFusion allows for codes to be created that can be redeemed for a copy of one of the books on our platform, and redeeming these codes on BookFusion will add that book to your bookshelf automatically.
To get started, make sure that you either sign in with your existing BookFusion account or create a new account, then follow the below instructions.
Redeeming on the Web
Step One
To reach the redeem screen you'll want to navigate to the Store by choosing the link at the top of BookFusion. On this screen you'll find all the books available for purchase on BookFusion, but this is also where you'll see the option to Redeem a Book Card or Coupon Code, as seen below.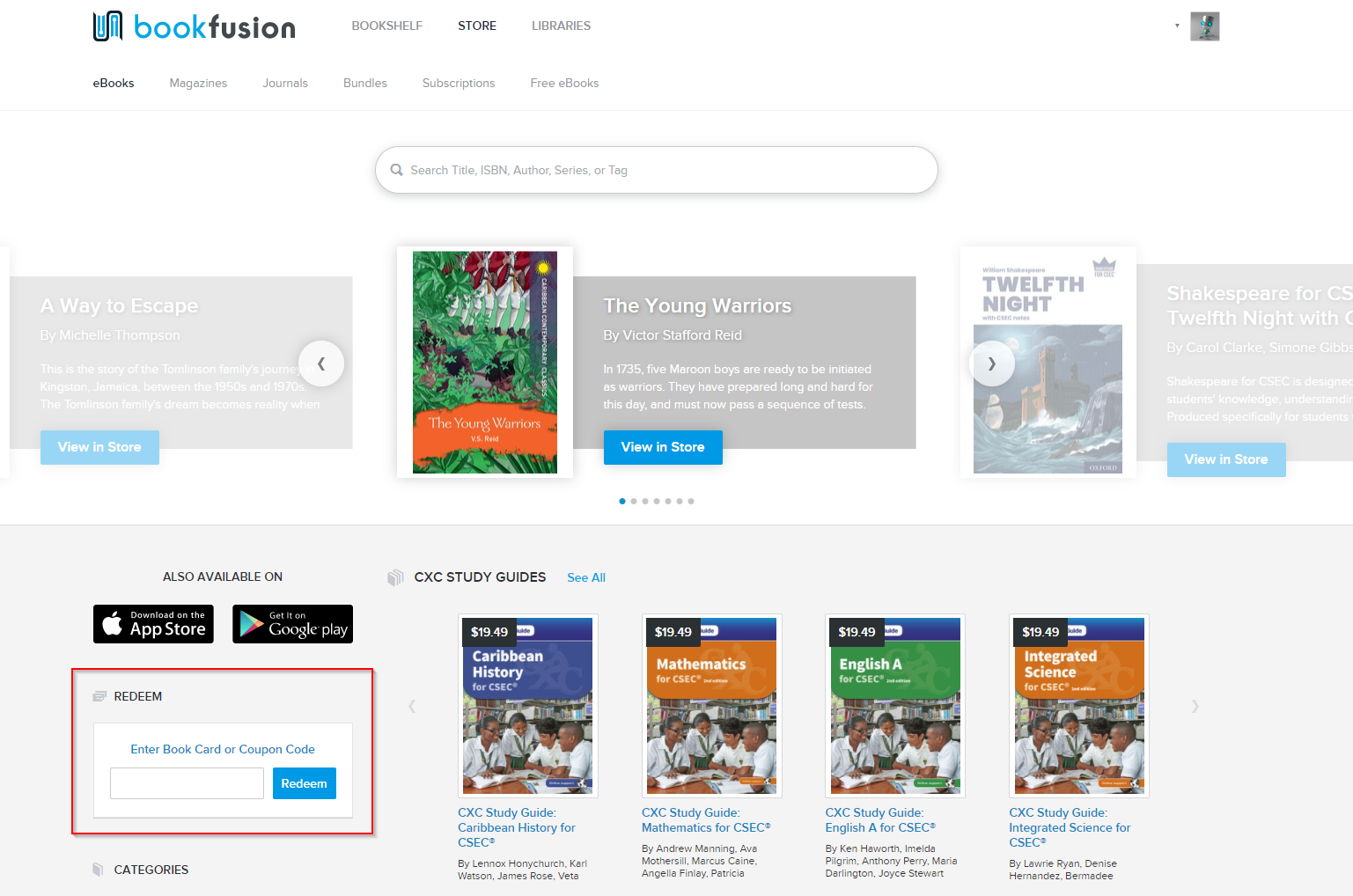 Step Two
Type in the code from your Book Card and click the Redeem button, and then you'll be taken back to your bookshelf where you'll see your new book listed and available for you to start reading.
Redeeming on Mobile
Step One
In the Android app, you can access the Redeem screen by tapping the three horizontal bars at the top left of your screen and choosing the Redeem option in the menu that appears on the left.
Step Two
Here you can either paste the redeem code or use your device's camera to take a picture of a QR code.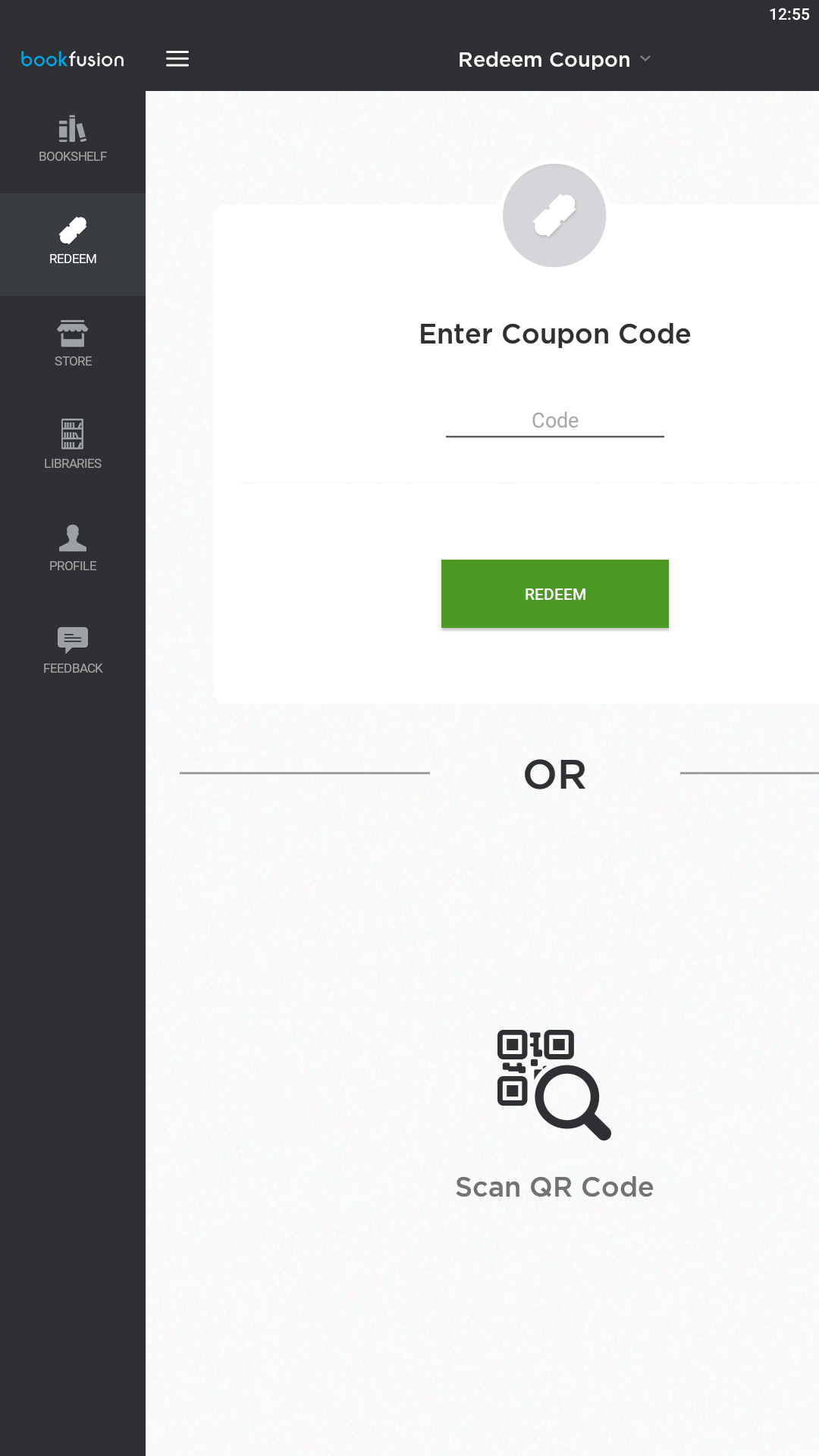 Once complete you'll be taken back to your bookshelf where you'll see the book you just redeemed a code for.