BookFusion is a great platform for organizing your eBook collection, but what good is a digital library if you don't use it to read? This article will walk you through the easy steps to not just read the books in your digital library, but how to customize the eReader as well so you can make the most of your experience.
Do you need help uploading books before you can start reading? If so, check out this help article.
Choosing and Reading a Book
Reading your eBooks on BookFusion is as easy as seeing the book you want and clicking on it. If you want to read one of your books, first navigate to the Bookshelf screen and locate the one you're looking for.

In this example, I want to take a look at "The Great Gatsby" by F. Scott Fitzgerald, so I'm going to click on that book's cover. When I do, I can see the book's details screen and a big blue "Read" button, as you can see below. To get started, just click that button, and off you go!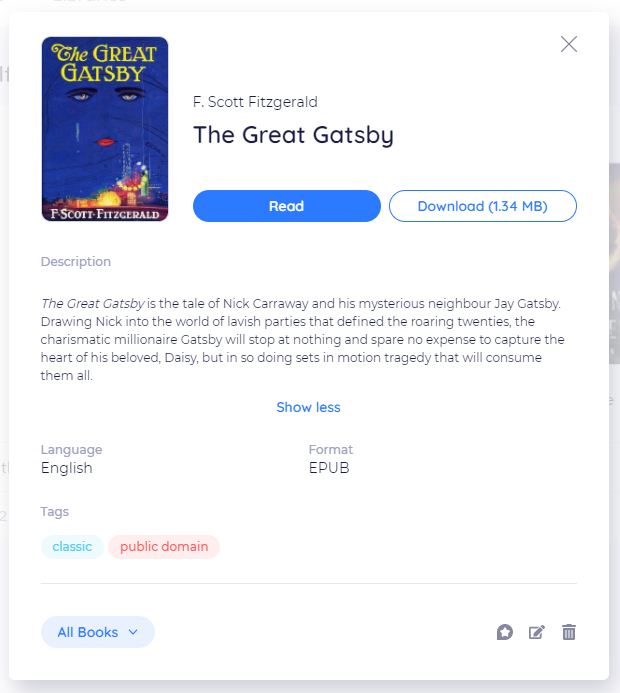 Once the book is open, you can start navigating around by clicking on the < and > symbols on the sides of your screen or by using the arrow keys to move between pages.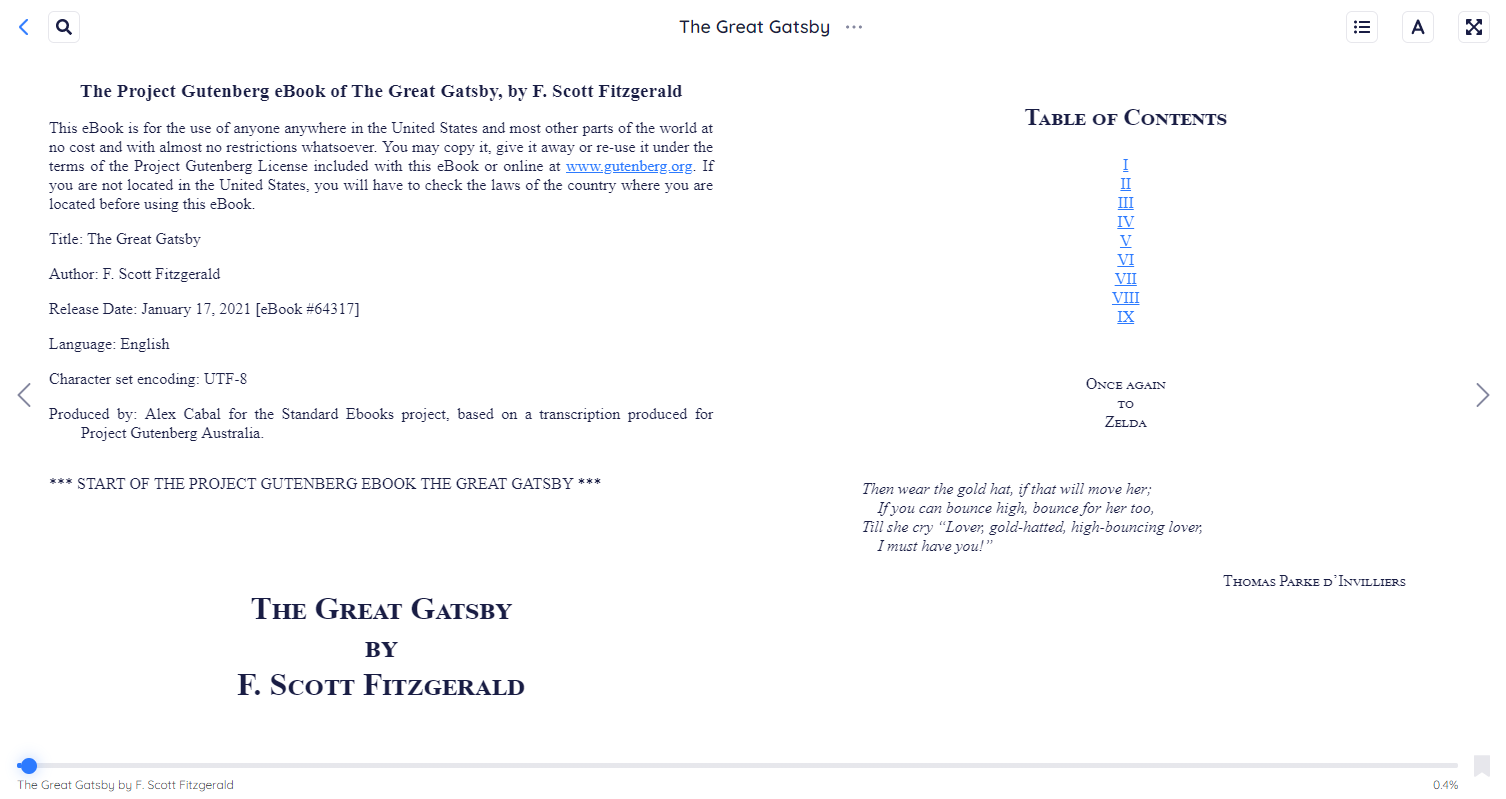 Customizing the eReader
Now that you're reading your eBook, maybe you'll want to change the way it looks a bit. Don't worry, we've got that covered too. :) Just open the display settings screen by clicking the "A" button in the top right corner and you can adjust all kinds of options to make your reading experience just what you're looking for.
For my current settings the reading background color is the default, I have it set to the book's native font, and I'm using the double column mode, but you can change all this and more. Play around with making the font smaller or bigger until you find a size just right for you, and maybe give Vertical Scrolling a try if you prefer to not have to swipe between pages.
Happy reading!